Save Big On New Bathroom
Get Quotes From Local Contractors
Talk to Local Experts
Big Savings on Your Bathroom Remodeling
We've negotiated with 500+ home improvement installers to give you the best prices.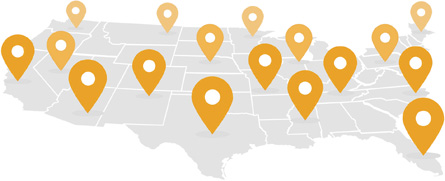 Why use US Home Improvements
No Obligation
We match you with the best local contractors for the job. No high-pressure sales calls or spam.
Competitive Rates
Get multiple quotes from our window experts! We don't ask you for any payment information.
Quality Service
We connect you with only the highest-rated, licensed, and insured window experts.
Upgrade Your Home With Bathroom Remodeling
We all want a bathroom that would be a reflection of our personal style and be able to deliver the comfort we need at the same time. However, aside from that, it's also important that it has the right fixtures and amenities that are capable of providing function and value as well. Fortunately, through careful planning, finding the right contractors, and choosing the right design, you can have it all.
Bathroom Renovation Benefit
Kitchen and bath remodels are two common ways to increase the value of a home. Of the two, a bathroom remodel is the easiest, as it usually involves improvements to the existing design, without any change to the overall layout of the room. And because many homes have the same, bland bathrooms that were originally installed by the builder, there is ample room for improvement in a bath remodel.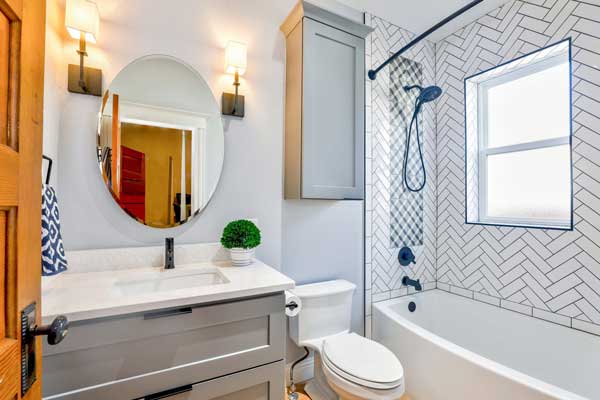 1. Get More Out Of Your Available Space
Think about your current bath layout. Chances are there are a variety of changes you would make, given the opportunity. Some common changes involve more counter space, larger closets and cabinets. Cabinets can be updated to hold electrical outlets for charging appliances like electric toothbrushes and razors. Or custom spaces can be made to hold a laundry basket or a drying rack. There are plenty of other options for adding improvements such as extra towel racks, more shower storage or even in-shower seating.
2. Find A New way To Relax
Take a page from commercial spas and remake your bath into a relaxing retreat. Spa-inspired bathroom amenities include rainfall-style shower heads, built-in music systems, as well as the use of natural materials such as bamboo and stone. Even something as simple as an upgrade to a newer, quieter model of bathroom exhaust fan is a great way to turn your bathroom into a quiet refuge.
3. Let Your Bath Reflect Your Personal Style
More than ever, there are opportunities to add your own personal style to your bath. And a bathroom's smaller space is a great place to put your personal stamp for relatively little expense. Rustic details have become popular again, as has wallpaper. A bright hue of paint on the walls can go a long way in transforming a small room like the bath. Vintage pieces remain popular, such as a vintage storage unit to hold towels or toiletries. When combined with modern Euro-style cabinets, these pieces add charm and uniqueness to a bath. Sink and faucet designs now come in variety of shapes and finishes, ensuring there is something to appeal to everyone.
4. Enjoy the Latest Technology
Technology is ubiquitous in our lives. Even the bathroom is not spared. A bathroom remodeling project gives you the opportunity to enjoy the benefits of the latest technology. Even if you don't need the high-end, computer operated toilets popular in Japan, This could be a Jacuzzi, wall mounted television, speakers, even green fixtures like new low-flow toilets. Other great home improvements include a heated floor, a heated towel rack to keep towels fresh, a jetted shower, or simply better lighting.
5. Update the Look of Your Bathroom with Simple Changes
There are lots of smaller changes that can update an otherwise dated bath. New cabinet hardware is an economical upgrade. A standard wall mirror can be replaced with a custom-looking, more modern piece. A new color scheme is another easy change. Current colors featured include grey as a neutral, as well as blues and greens. Pantone's color of the year, emerald green, with its lush, aquatic feel, is a great color to use in a bath.
6. Add value to your home with an updated bathroom
Even if visitors to your home never see your bath, even if you don't plan on selling in the near future, an improved and remodeled bathroom adds value to your home. For homes with standard, builder's grade amenities, a bathroom upgrade represents a huge improvement for relatively little expense. Perhaps the best reason for improving your bath is that it is a room you use every day.