Compare Prices In Your Local Area
Get Quotes From Local Contractors
Talk to Local Experts
Big Savings on Your Kitchen Remodeling
We've negotiated with 500+ home improvement installers to give you the best prices.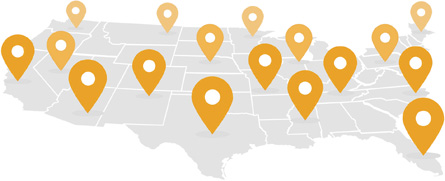 Why use US Home Improvements
No Obligation
We match you with the best local contractors for the job. No high-pressure sales calls or spam.
Competitive Rates
Get multiple quotes from our window experts! We don't ask you for any payment information.
Quality Service
We connect you with only the highest-rated, licensed, and insured window experts.
Find a kitchen remodeling contractor you can trust
Remodeling your kitchen is generally borne out of a basic need. your home and your family need a better space that is better prepared and better suited to your life, and the demands of your daily routine. The remodeling pros in our network specialize in all types of projects such as bathrooms, kitchens, basements, additions, and many other home renovation and home improvement projects. In many cases we can get you multiple estimates to help you find the best desl and save. No project is too big or too small for our network of kitchen specialists. We'll help make the process easy by finding just the right professional for your project. Search your zip code to get started.
HOW CAN KITCHEN RENOVATING SERVICES PROVE TO BE HIGHLY BENEFICIAL?
If your kitchen is older, dated or has just seen better days, it's probably a good idea to start gathering estimates for a remodel. Remodeling costs can vary depending on where you live, what you need and the choice of textures and finishes you use. Whether you are looking for a full-on renovation or remodeling of certain parts of the kitchen, there are a certain number of benets that come with the renovations: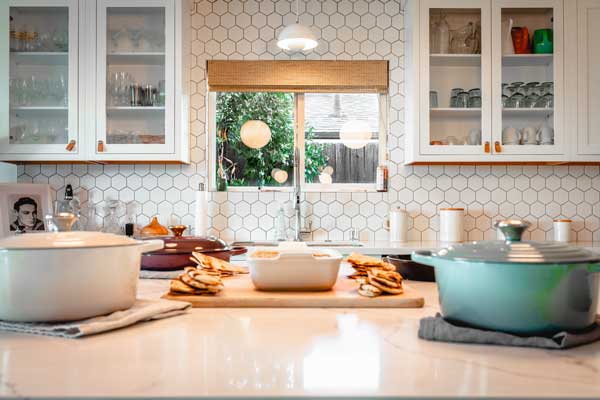 1. Improves Functionality
An intentional galley kitchen notwithstanding, older kitchens tent to have dated, claustrophobic layouts. You might want to consider taking down non-load bearing walls for a more open floor plan, or relocate appliances for better functionality. A U or L shaped kitchen layout is most practical for home chefs, with a single wall of cabinets and center island a close third. Overall, you're looking to add space, ease of use and organization.
2. Reduces Energy Costs
Unless you have new-ish appliances (say, post early 90s), you might want to consider upgrading your appliances to Energy-Star rated appliances. According to energystar.gov, "A dish-washer that has earned the ENERGY STAR gets your dishes clean while using less water and energy, and costs about $35 a year to run. On average, U.S. households run their dishwashers about 4 times per week, for a total of over 200 times per year."
3. Improves Sustainability
As you upgrade your appliances to the energy ecient appliances, you will also make the kitchen eco-friendly. Consider using sustainable building materials like bamboo, salvaged wood and other recyclable materials as options for your countertops, cabinets and even ooring. Places like Habitat for Humanity Restore has lots of recycled building materials for a steal, too.
4. An Up To Date Look
Whether you intend to hire a professional home remodeler or plan on doing the work yourself, consider adding a kitchen designer to your budget. Kitchen designers are professionals in their eld and are in the know when it comes to trends, costs, ROIs and resale value. They will also be able to hook you up with discounts on materials, xtures and furnishings, too. One important note to mention: If you do decide to forego the remodeler, you may still need a professional set of building plans for permit purposes. Check with your local municipality to see exactly what you'll need.
5. Improved Comfort & Safety
Something as simple as adding a kitchen island can enhance the comfort of working in the kitchen. It's also a great spot for entertaining and quick meals, too. Choose a surface that not only enhances the look of your kitchen, but will withstand hot pots, sharp knives and general wear and tear.
As a safety precaution, make sure that when you remodel your electrical is up to code and can handle any new load you might have incurred with your remodel. Also, be sure GFCI devices are installed instead of typical outlets (these are generally required anywhere near water, like kitchen and bathroom sinks).
When you consider ooring, choose a slip resistant material, such as cork, slate or wood. Stay away from anything that is highly polished, like marble. While these make for great oor- ing accents, they can be extremely slippery, especially around high-splash areas like sinks.